Hi All,
I hope everyone is having a good week and working hard as always. In case you didn't know Swing Big! is now on instagram so follow along @swingbiggym.
This first video is of what feels like a so long ago meet (why does 2006 feel like forever ago?). I was perusing Youtube the other day and instantly remembered why I loved Hollie Dykes. Sure some of the connections aren't quite there, but she is just beautiful to watch.
This second one is of a gymnast that is definetly on my radar. Her name is Bailie Ferrer. And this is a very nice dismount. She is also the one who did the arabian double front half out (too cool!).
Train hard!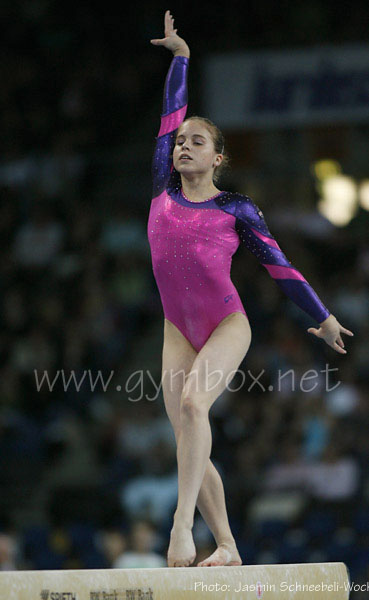 Photo Credit: Gymbox.net